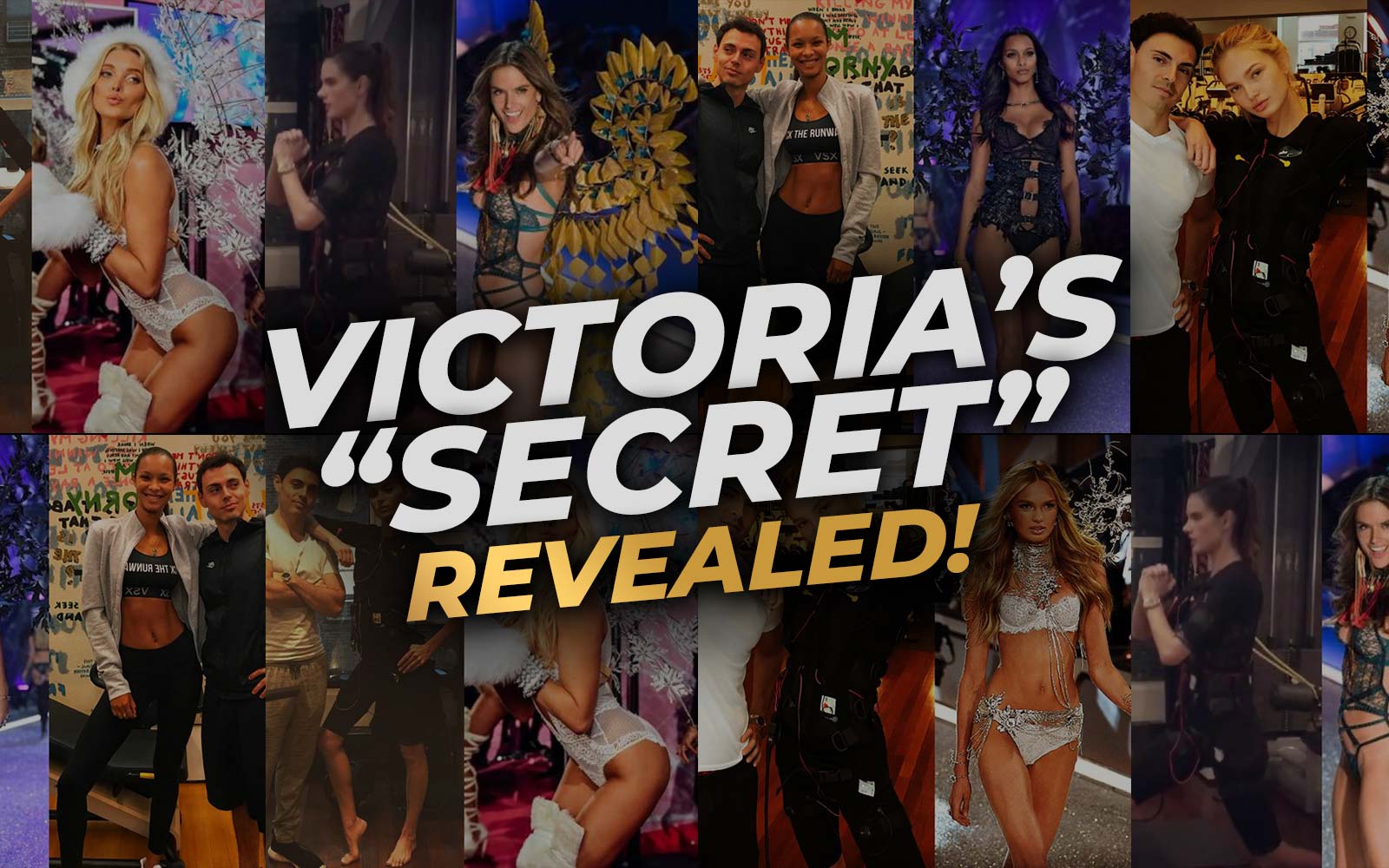 Victoria's Secret models are said to have the finest sculpted bodies in the industry. Despite the fact that their bodies appear to be effortless, these Angels require discipline, consistency, a good diet, and training routines.
With so many different fitness routines out there and the fast pace of life they have, it can be hard for these supermodels to find one exercise that is best for them. But, the secret is finally revealed! Victoria's Secret model Alessandra Ambrosio, Romee Strijd, Elsa Hosk, Lais Ribeiro and dozens more are trying EMS training to help them stay in shape, because of its time efficiency, body toning effects, and low risk of injury.
What is EMS?
EMS stands for "electrical muscle stimulation" and it is a non-traditional, FDA-approved method of getting in shape and losing weight. When you combine this cutting-edge technology with your training routines, you can target multiple areas at once.
And the best part is that EMS training is much safer than other types of exercise since you will not be lifting heavy weights or doing any movements that are hard on your joints. It's a great solution for anyone regardless of age or current physical condition.
(Photos: Romee Strijd, Alessandra Ambrosio, Lais Ribeiro, Elsa Hosk)
Look and feel your best with Visionbody
Women in today's modern world lead busy lives that can leave them with no time to work out. From work, family, and other commitments, Visionbody can help modern women to fill the gap between life and fitness. This life-changing technology can shorten your training session with maximum results, it allows you to burn much more calories in a shorter training session than any other traditional workout method.
A 20-minutes workout with Visionbody Powersuit can yield the same or even greater results compared to a 3-hour workout while building more build strength and endurance, improving posture and core muscles, and reducing the impact on joints.
How Does It Work?
Visionbody Wireless Electrical Muscle Stimulation (EMS) Powersuit uses electrical currents to stimulate muscles, with mild electric impulses going straight to your muscles. This full-body suit worn during the workout causes muscles to contract more, leading to greater results. A 20-minute session of EMS can stimulate over 90% of the muscle fibers at the same time during each contraction and burn calories equivalent to 90 minutes of HIIT training, all with basic movements and no effort. EMS also targets those "hard-to-reach" fast-twitch muscle fibers, which are responsible for fat burning and weight loss.
Ready to Get The Heavenly Body of An Angel?
At Visionbody, we believe that fitness should be accessible to anyone. We are here with you every step of the way to answer your questions, provide training and support, and information to give you all the tools you need to make the Visionbody Powersuit work for you and help you in achieving the level of health and fitness that you deserve.